ATTENTION ALL OLIVIA WIKI EDITORS***
This is Bigteddy, Founder and Main Admin of Olivia Wiki. Please make sure you guys create an account before you edit to make sure who you guys really are. --Bigteddy 15:21, September 27, 2011 (UTC)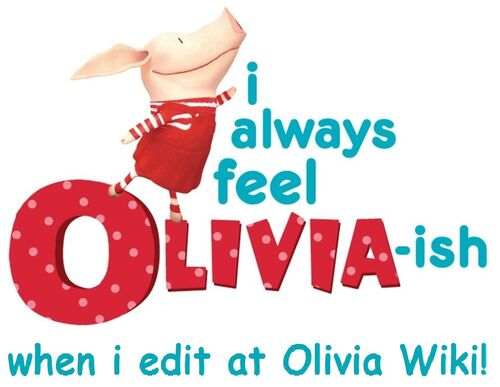 Welcome to Olivia Wiki!
Olivia Wiki is a collaborative website about the TV series Olivia that any pig can edit!
About Olivia
Olivia is an educational Nick Jr. TV show about a young girl pig named Olivia and her misadventures. In each episode, Olivia and friends learn things about life while having fun.
Visit Nickelodeon Wikis!
For more information on Nick Wikis, click on one of the many links below:
News & Notes
Notes
Olivia Wiki is still growing, so we need your help to expand a few articles. Help by editing a random page!
News
Olivia is no longer in production but you can continue watching reruns of Olivia on Nick Jr.